Pace Software, Inc.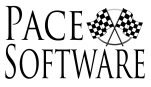 Since 1988, Pace Software has been designing shop management software for Auto Repair and Fleet Maintenance facilities. We prize feedback from our customers, who are at the cutting edge of shop management. It is from this relationship that we make sure an investment in our software is one that grows with the industry and your business.
Most of our staff have some type of automotive background which helps us understand our customers' needs. We strive for long term relationships with our customers, and we continue to enhance our products and provide excellent service.
Do you have a question or comment? Please feel free to contact us. We are always happy to hear from our customers or potential customers.
Hours of operation:
8:30 AM to 8:00 PM EST Monday through Friday
(excluding holidays, which are posted in the News section of our website)
Pace Software, Inc
Jacksonville, FL
Phone (Toll Free): 1-800-336-1615
Phone (Local): 1-941-742-6400
Fax: 1-941-894-6988